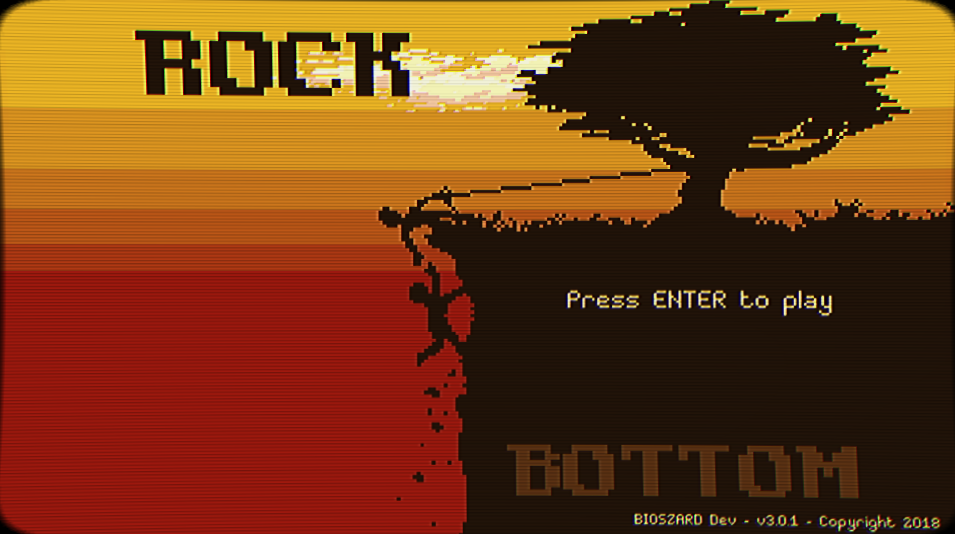 Hi guys. Since Ludum Dare 41 voting is over, I've done major changes in Rock Bottom. My game achieved 23th place in mood category among more than 2000 games on LD41.
But I think Rock Bottom could be better without the "runner" mechanics (and those akwards speed up/down powerups). So, the new Rock Bottom was made from scratch as a sidescrooler decision making game. Player do not need to chase his brother anymore, just focus on the dialog and choose the most effective words to deal with depressed people.
Artwork where completety remade too, I think mood was improved a lot more.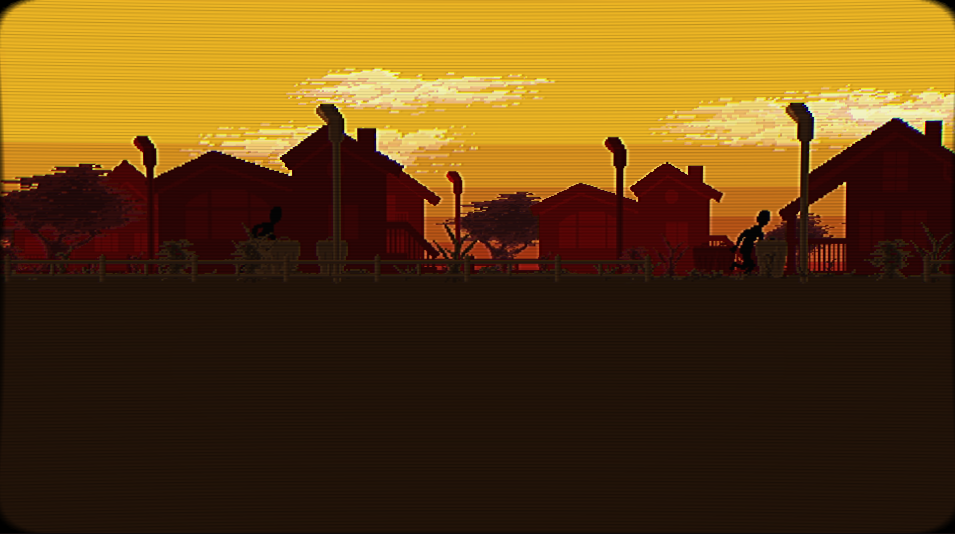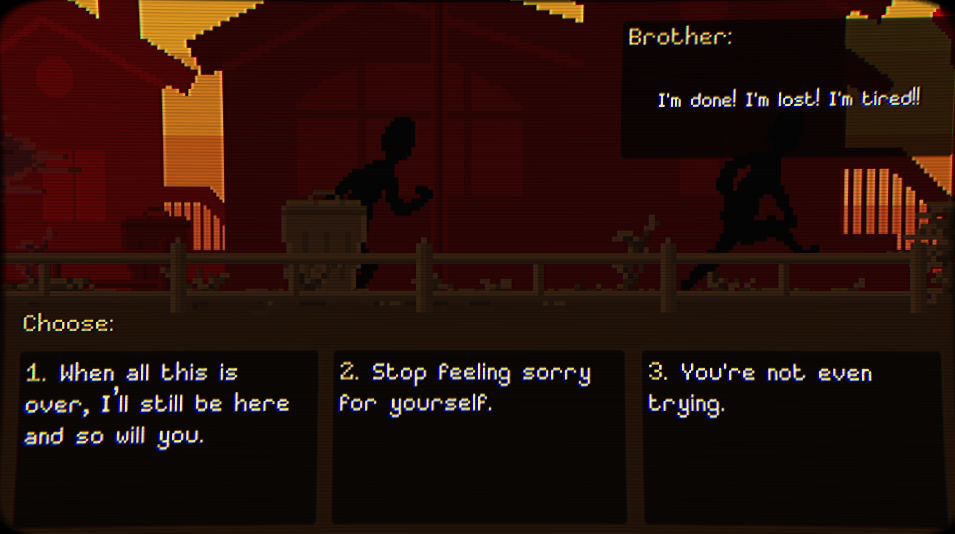 What do you think about?